MiDAS Training.
Wyvern Community Transport (WCT) is registered with the Community Transport Association (CTA).
WCT's CTA registration number is: 56954.
The CTA provides MiDAS which is a UK-wide scheme promoting minibus safety in the voluntary and not-for-profit passenger transport sector.
All our Drivers and Passenger Assistants at WCT are MiDAS trained for their roles, thereby  ensuring that WCT consistently provide a high standard of service to the residents of Rochford district and the borough of Castle Point.

WCT also has it's own in house qualified MiDAS DAT Trainers, meaning we are able to provide our own in house MiDAS training. We can also provide Passenger Assistant Training and the '5 steps to safety training' to external organisations in our sector.
If you are interested in receiving our training for your organisation, please email Tracy Chapman for more information: manager@wyvernct.org.uk.

MiDAS is the Minibus Driver Awareness Scheme. It is organised by the Community Transport Association U.K. (CTA) and promotes a nationally recognised standard for the assessment and training of minibus drivers. The scheme has been designed to enhance minibus driving standards and promote the safer operation of minibuses in the voluntary and not-for-profit sectors.
PATS has been developed jointly by the Community Transport Association UK and Hampshire County Council. It provides a nationally recognised standard of training to people whose role it is to provide care and assistance to passengers travelling by road.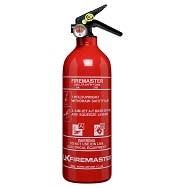 The 5 Steps to Safety course involves some classroom based training which provides the skills and information needed when evacuating a vehicle fire.  There will be a practical element which involves filling a minibus with smoke (by using a smoke machine) and carrying out an evacuation.
The objectives of the 5 Steps to Safety course are:
How to recognise common causes of fire
How to reduce the risk of vehicle fires starting
When and how to use a fire extinguisher
How to safely evacuate a vehicle using the 5 steps to safety